Become a Member
Already a member? Log in
here
.

Join games.co.uk to accept %s's friend request!
%s has invited you to become friends on games.co.uk. To accept this invitation, you will need to create a free account...then you can start playing for awards and highscores and sharing your gaming activities with %s and other friends on games.co.uk!
Tell us a bit about yourself...
Why Join?
Enhance your game playing by joining the community on games.co.uk and enjoy: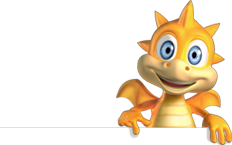 Setting Highscores
Now your highscores will really count, since they'll be saved to your profile for your friends and fellow gamers to see!

Winning Awards
Get extra credit for your good gaming by winning awards for your in-game achievements, which will be proudly displayed on your profile.
Expressing Your Creativity
Save your best creations from many of your favourite games to your new album, where you can share them with your friends.
Are you a
Qplay member
? You can use the same account to log in here!